Bodily Injury & Property Damage Liability
BI&PD liability covers your legal liability for an accident when there is injury to others or damage to someone's property.
Uninsured Boater Bodily Injury
Uninsured Boater Bodily Injury covers medical treatment, wage loss and other damages you would have received from the other person's insurance company, had they been insured up to the limit you have on your policy.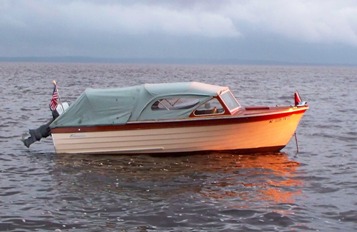 Comprehensive and Collision
Comprehensive coverage covers you in the event your watercraft is stolen, physically damaged by fire, or damaged by means other than a collision. Deductibles apply.
Collision coverage covers in the event of an accident with another vehicle, watercraft or other obstacle. Deductibles apply.
Medical Payments
Medical Payments coverage covers the cost of medical care to you or the people in your boat as a result of a boating accident and applies regardless of who is at fault. Medical payments may also provide coverage for tubing and water skiing accidents.
Custom Parts and Equipment
Custom Parts and Equipment may be added when Comp and Collision are present on policy. CPE covers equipment, accessories and enhancements to your watercraft. Also covers, but is not limited to electronic equipment, sidecars, custom painting, hardware.
Towing
Towing assistance covers you in the event of breakdown and you need to have you watercraft towed.